What is Shanti Yoga Love?
Shanti Yoga Love LLC is an inclusive, independent, trauma informed yoga studio located in the village of Jefferson, Ohio. Shanti is sanskrit for peace, and our goal is to offer you tools to find your inner peace.
Our certified instructors offer a variety practice styles. We provide yoga for "regular people" - no pressure, modifications offered, use of props encouraged. In this section, you'll find a sampling of a couple of our more popular practice styles. Members will receive full access to all classes - with new options added every month.
At the start of most recordings (and in descriptive segment text), you will find a list of what you will need along with optional props to assist your practice. For most practices, you'll just need your mat and a blanket. More gentle practices generally use more assistance tools and you can always add more or use fewer if you like. See the "prop list" in this segment for more items.
You can also join us for live classes and, if you're in Northeastern Ohio, join studio classes in person. Visit www.yogalvh.com for current class schedule & registration links. We look forward to practicing with you soon. Aum Shanti Aum
With light & love,
Leah Hartman
Founder & Owner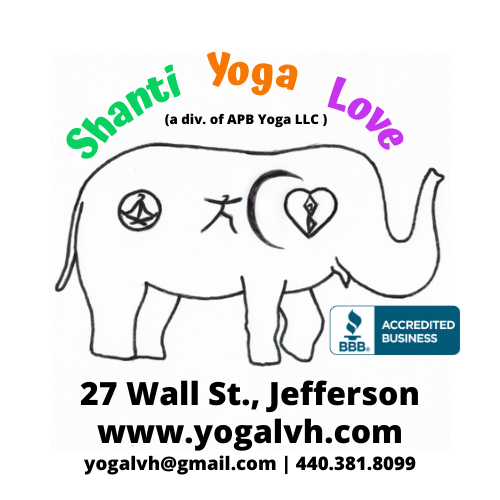 Complete and Continue