Shanti means peace, and Shanti Yoga Love was opened to give EVERY body the chance to experience the inner peace and self love that grows with regular yoga practice. Trauma informed practices are offered with modifications for accessibility to all ("or not" is always a modification available to you). Flowing yoga asana practices, breathing exercises, meditation, Kundalini, restorative and gentle yoga offered alongside other self care practices. Why? So that you can find the combination that works for YOU. I hope you (and your mat) will join us soon!
Note: Signing up for our school will add you to our interested student list, To access content, you will need to enroll in specific courses and coaching products that you're.
"
This yoga studio is amazing ... empowering, friendly, and the instructor is AWESOME! The prices are also great

."



- A. Young (Ashtabula, OH)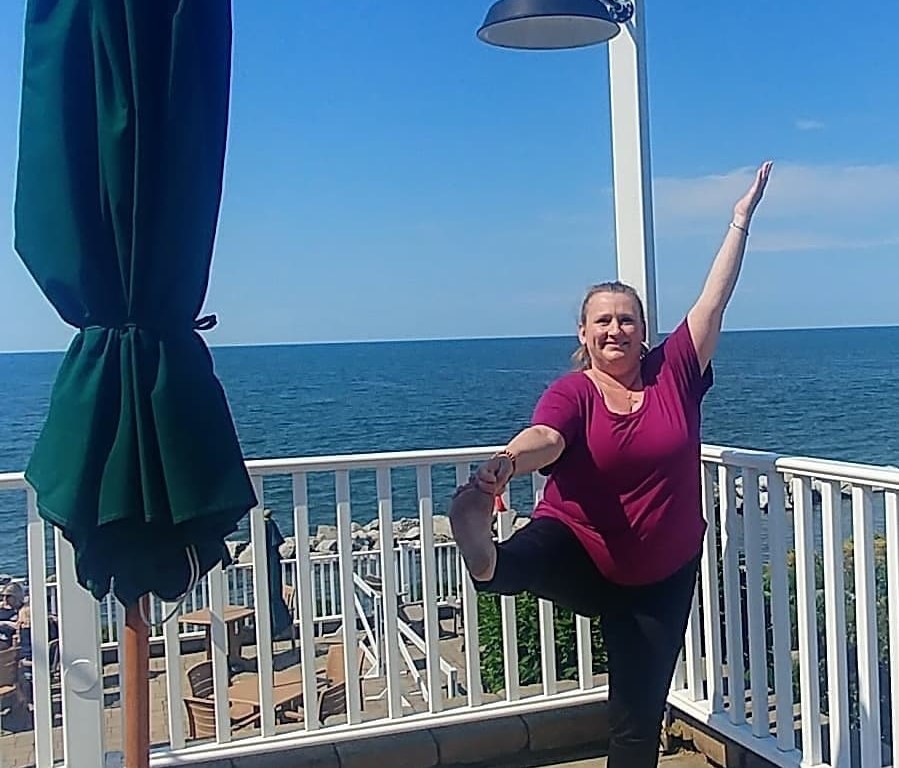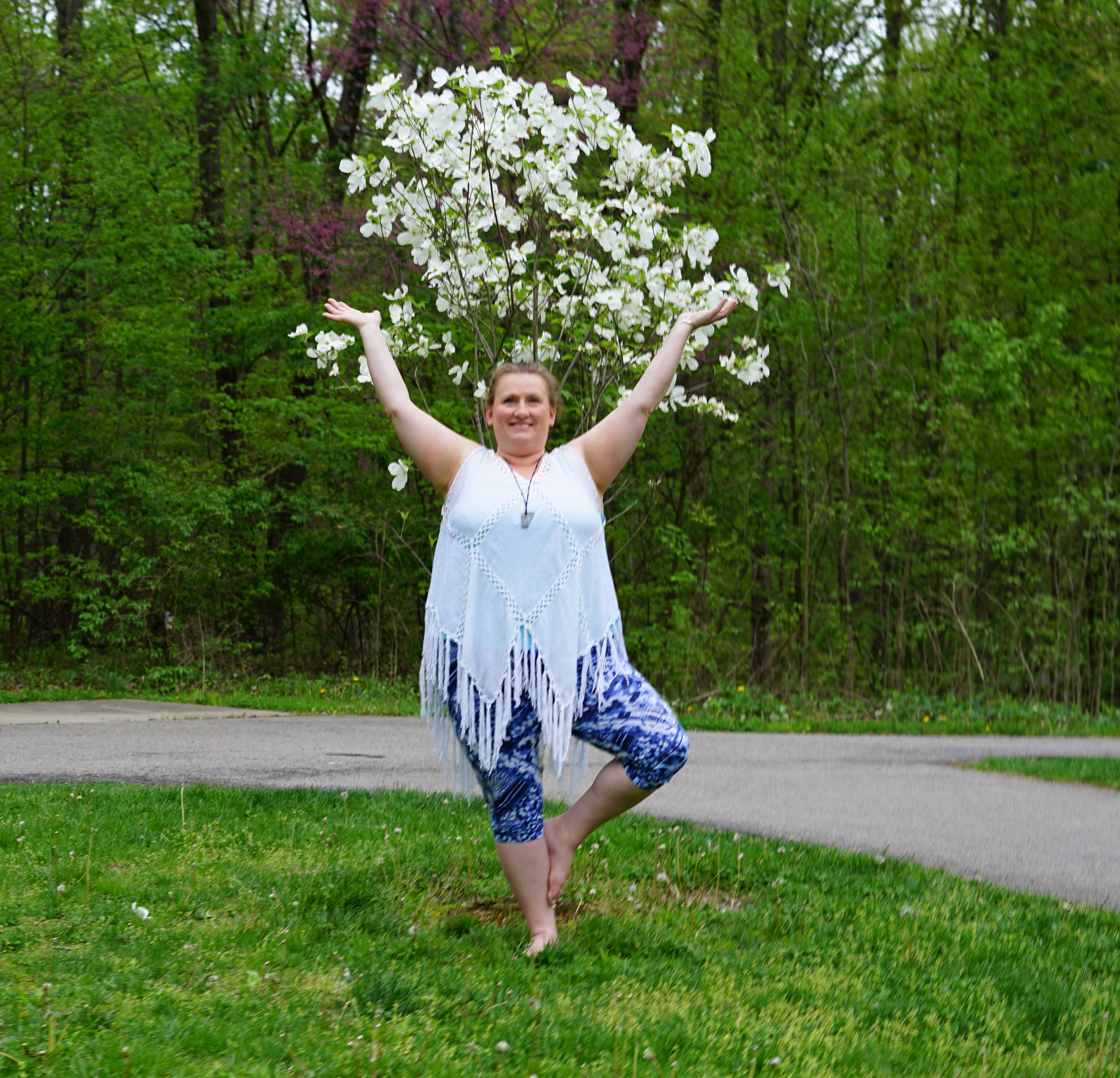 Leah Hartman
Leah Hartman is a certified, experienced yoga instructor and the founder & owner of Shanti Yoga Love. Her teacher training certificates include Hatha, Kundalini, Restorative, Yoga Nidra and Trauma Yoga Teacher. Leah is a Yoga Unchained facilitator and is certified to provide multiple healing arts including: Reiki, Inner Wisdom(tm) Chakra Therapy, AromaTouch(tm), and Aromatherapy / Essential Oils Coaching. "I came to yoga to maintain physical balance after seeing aging family members suffer serious injury from loss of balance falls. What I found was so much more. I hope you'll join me on the mat and see what regular yoga practice can do for YOU."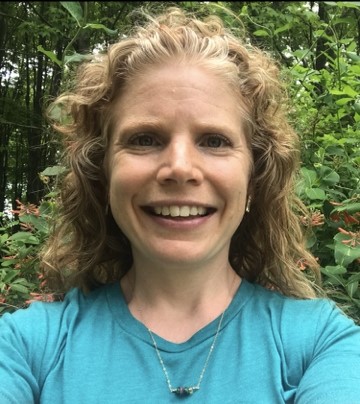 Elizabeth - Treeni Pada Yoga
Elizabeth is a certified yoga instructor and founder of Treeni Pada Yoga. Her teaching experience includes Hatha, Vinyasa and Gentle/Beginner yoga. When she's not teaching, you'll find Elizabeth in nature with her dog or volunteering with organizations that foster and find homes for aging and injured dogs.
About Shanti Yoga Love
Shanti Yoga Love is an independent neighborhood studio in Jefferson, Ohio. We pride ourselves on leading practices that are inclusive and trauma informed. Whether it's the 1st time on your mat, or you've been practicing for decades, you are welcome here. Join our recorded practices here on teachable, live by Zoom or in studio. We look forward to practicing with you soon!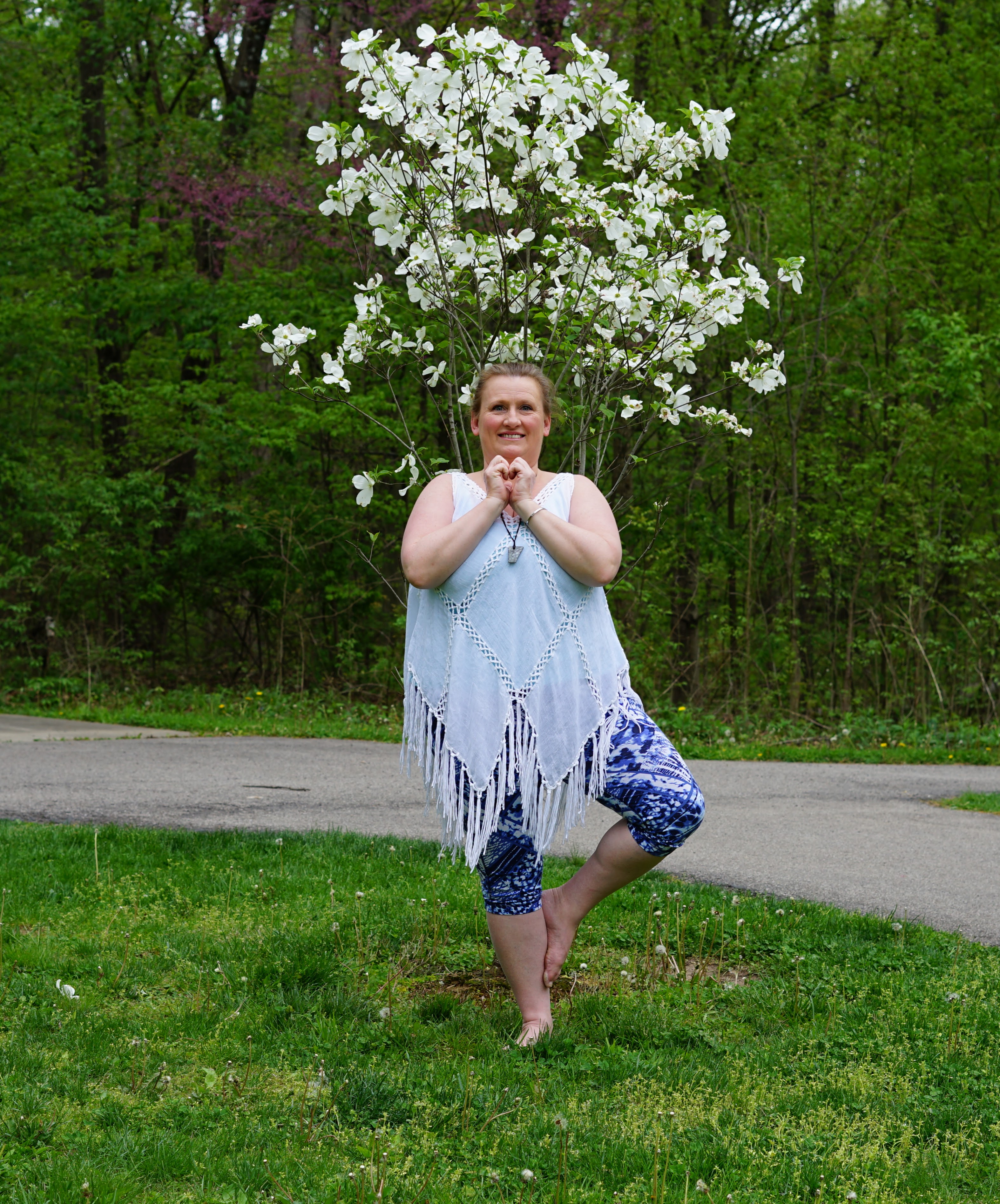 Hi, I'm Leah
I started Shanti Yoga Love to offer inclusive, trauma-informed yoga to all serious seekers. The courses here are intended to give you a solid practice - whether you've never tried these holistic wellness options before, or are a seasoned practitioner looking to refine your practice or get inspiration to try something new. I hope you will continue to join me and my growing team as we create courses with YOU in mind.
More from Shanti Yoga Love
Love practicing with us and want to learn more? Or maybe you're not into yoga, but like our vibe. Either way, check out other courses (or check back for more on the way soon)!
EXAMPLE
Check your inbox to confirm your subscription